*insert pleased laugh*
I made it. *victory jig* Definitely cutting it short here, what with a couple of hours left for the day to end, but meh. Made it is what's important!
And what better finale than a post about my dear, dear Haikyuu!!
*Surprisingly Spoiler free!*
Why is Haikyuu!! so special to Auri?
Now, it's rare to have follow a manga from the beginning (before serialisation/ anime version if ever) until the very end/ to date.
It's even rarer that the same manga would be one of your first (first five/ten) titles.
For me, Haikyuu!! is both of these. It was one of my very first manga back in 2013, when I was in seventh grade and I had followed it from it's seventeenth-ish chapter (including chapter 0). It was during their first encounter with Nekoma. I adored the concept of a story about sports and friendship, sprinkled with humour on top of it!
I really love Haikyuu!! and I already feel guilty that despite being on the blogging sphere for more than a year, I still haven't done a proper Haikyuu!! post.
12 Days of Manga/Anime presented the opportunity all wrapped up. And I'd be an idiot if I didn't take it, wouldn't I? (This sentence is giving me deja vu for some reason)
This is basically a sort of review where I'll be comparing how the story started out and how it's currently going on. Spoilers are definitely present, so beware! Also, I'll try to keep fangirling to a bare minimum. No promises though~
Starting Theme of Haikyuu!!
You know how some manga and books have these totally misleading blurbs? Haikyuu!! is one of them.
"Hinata is full of enthusiasm for volleyball, and he's determined to become the ace of the volleyball team as he enters high school! Unfortunately, due to having too few players and no real teachers, his middle school volleyball team just kind of casually played around. He has no real experience or skill with the game and only has the ability to jump really high and spike the ball. The real first-year ace, the super-serious, highly-skilled, irritable Kageyama, has no patience for clueless Hinata's ambition. Will Hinata be able to find a useful place on his new team? "
Anyone who has read/ watched Haikyuu! will obviously know what the problem with this blurb is.
It sounds as if it's one of those manga that follow a single player or team on their journey to success.
And surprising as it may sound or be, this was genuinely the theme of Haikyuu!! when it began.
The starting twenty or so chapters were actually about Hinata-kun's struggle to get to play volleyball with a team as such. That desperation is actually very relatable on personal levels for me.
I've been wanting to play a team sport since forever. But where I live, there are hardly any grounds or places to play. It was bad, but I began to take interest in more individual sports like Taekwondo and skating.
I am, however, getting sidetracked.
Then what began to change?
Slowly, but surely Haikyuu!! began to widen it's plethora and diversify it's topics. It began to focus on each player specifically and then each team.
I suppose Haikyuu!! had begun to change the minute they talked about Asahi-san's troubles.
Character development began to overthrow the simple sports genre, and it was exceedingly well done.

Watching the characters grow filled empty spaces in me I never knew existed. There is a reason Haikyuu!! is my favourite manga. There is.
What's up with Haikyuu!! at the moment?
Haikyuu!! has gone beyond character development. It's gone beyond volleyball. It's at the pinnacle of it's story.
Referring to Ryu-kun's cliche series once more, sports anime/manga generally stop as soon as the team reaches the nationals. This is mostly because of the fear that the national matches would not reach to the expectations of fans or that the team might actually not win.
Haikyuu!! as expected overthrew this fear and went on. And the match right now? Damn. God damn.
I BEG YOU MY HAIKUU!! FANS, PLEASE READ THE MANGA ALREADY, I NEED TO OBSESS WITH SOMEONE WITHOUT SPOILING IT FOR THEM!!!
So, what again was the point of this post?
Haikyuu!! is a marvel of nature. You must read it. Also Auri is heavily obsessed.
That is all.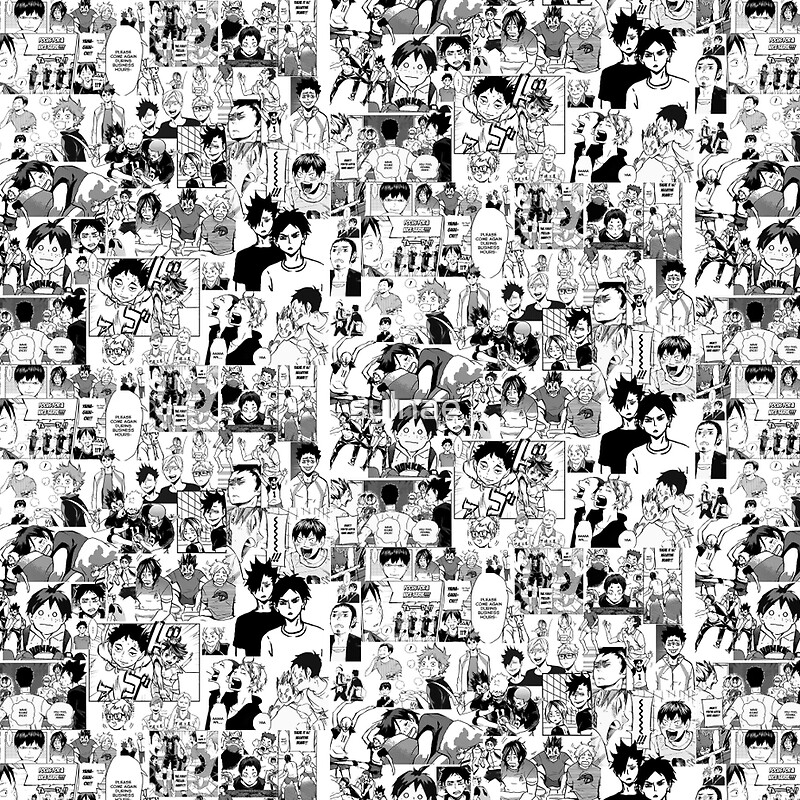 Oh, someone change that blurb too. It's extremely misleading.
---
I think this is the fastest and sleepiest I've ever written a post.
I've actually re written this post for the fourth time, because I kept getting distracted by how cool Hinata's/ Kageyama's/ Nishinoya's/ someone's spike/ dump shot/ save/ something was.
Oh well, more Haikyuu!! posts to be expected coming year~
Happy Day 12 and Merry Christmas everyone!
We've done it>>>>