Recently #MeToo has been on fire. Tens of thousands of women have been tweeting the tag, and a million others witnessing the mass revolution.
But what things are they, no WE trying to change? Are we looking at women empowerment? Equality? Or Justice to be brought?
*Sensitive, passionate content ahead which may also contain spoilers*
What is the current situation?
It's on fire, that's for sure. Famous stars, relatives of famous stars, totally random women who aren't well known, normal people essentially, they've all come out with instances.
The magnitude of response? It's- well, it's crazy. On one hand it's sad to realise how much crap is going on in the world, but it's also kind of satisfying to see people stand up against it.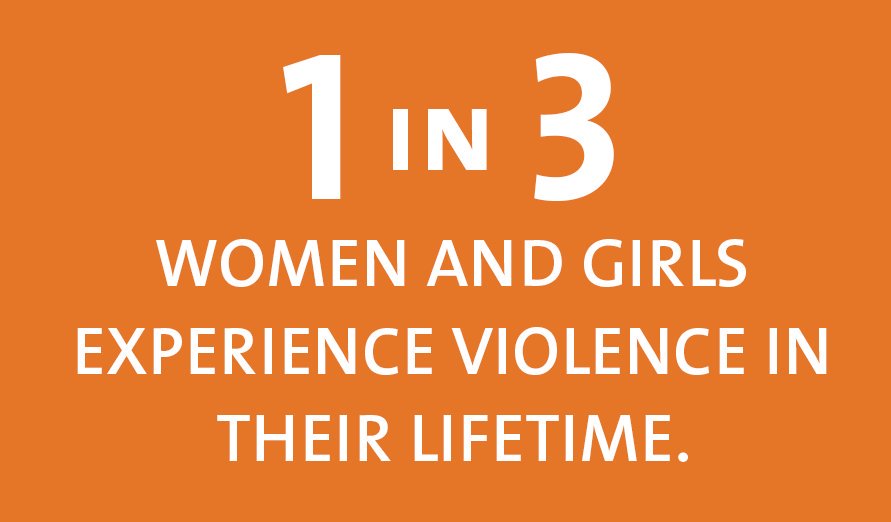 Statistics are changing too fast to even attempt to put it up here, so let's just say it is huge. It was started to create awareness about the magnitude of the issue, but it's more or less become a wave.
At the same time many have stood against the movement. With comments ranging from, "Perhaps someone should start a #I Did Too. Then catching culprits would be easier." to "If we arrest all the people responsible for the #Me Too then the world's population issues would be solved wouldn't it?"


The comments for the above mentioned video (I do not support it and hence will not give a link to it here) were… predictably against it. They said the movement generalised the whole topic, that people were giving too much importance to sexual harassment as a crime when there are so many other like murder, theft,etc. One even pointed out that some times women themselves are culprits.
I understand that it must be hard to admit that something this big is happening. I agree that not only women are harassed and abused. I agree that this feminist movement is sometimes tilting toward "anti-man". But I don't agree with the comments of those videos. I don't agree that the magnitude can't be true. Because of a simple reason.
It is.
How did it reach this crazy level?
Harassment doesn't only mean the things we hear about on public transport or major cases like rape.
Let's face it. Casual unwanted touches is harassment. Persisting physical contact is harassment. Anything, any damn touch, any damn thing, that makes me or any other girl/women uncomfortable is harassment.
The things guys have done on roads, I'm surprised how people still watch videos like the one above. I've seen it happen personally. (And took the dude to a police station as well, but guess what, they didn't take a case.)
Why do people forget homes? Do they think that by including homes in the discussion, they'll be losing the little solace or fake image of safe place they have left with them?
Why talk of anyone else? I'll say it. I've faced it. Distant relatives' hugs and touches made me feel uncomfortable. But I lashed out. Physically. Pushed them away or loudly said, "Don't do that.", not giving them a choice but to stop. It's happened, trust me. And people turn a blind eye too, trust me.
Forget girl. Forget touch. Anything that makes someone(boy/girl/other) feel uncomfortable is harassment.
You don't like how far the movement is going? You think we're giving too much importance to women? Then go ahead, let the guys join too. And then maybe you'll be ready to realise what a mess the world you're living in is.
"Haters going to hate"
And that brings us to the major point of discussion. How did it become like this?
Because of how it's portrayed. How it's shown and who's accused in the end.
Portrayal of harassment
More than thirty percent of shoujo that I have read pass off harassment as love. But today I'm not going to start talking about that. I'll be taking two manga that fit this topic perfectly. LIFE and Nononono.
In LIFE, Ayumu is harassed by a guy in her class and she puts up with it. Because she was scared that he'd tell people she cut herself. Scared that her new "friends" would not accept her. I don't support cutting, but I hated the guy.
However, as the story progresses, she slowly but definitely grows stronger. Stands up against it. Complains to the friend and teachers. And guess what.
They don't believe her.
They insult her, blame her. Blame the goddamn victim. Because it's the easiest after all.
In Nononono, even ignoring the totally un-required ,unnecessary ecchi content, every guy ends up trying to take advantage of a girl. EVERY. SINGLE. ONE. OF. THEM.
Without an exception.
And I'm not even talking about just the "villain" or "bad guys". Even those supposed to be co-leads ended up being despicable.
After reading this manga, there was a brief period when I hated every male present around. It was stupid of me to do that, but that's what is influence.
Which brings me to my second point. If something like manga can influence me so much, then how many people are getting affected by media(including manga)? How many are slowly being lead to believe that harassment as a form of love is ok?
Fault? Whose fault?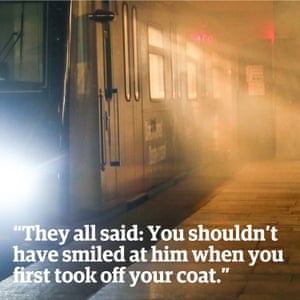 I don't know how many of you observed the fact that people treat the victim responsible for what they faced.
Forget manga for a while. Somehow, once a woman is raped/harassed, she's suddenly excluded from the society? Like she isn't fit to be friends with anyone anymore?
Even if it isn't that extreme, talks follow her across and around, always and then on.
Rape is an accident. It wasn't their fault and they got hurt. Like any other accident. Then why treat them any different? Shouldn't we ask them whether they recovered and then leave the matter there? Why label them for one accident? A mistake that isn't even theirs?
First off, the one thing I blame is something we actually have control over- the portrayal of issues like this.
How is it that the victim's name is published while the criminal's is hidden? I'm sorry, are we trying to SAVE them? Why again are we doing that? Oh, right, we're humane people.
Recently I finished/hated a shoujo called Kindan Wedding. It was really short- 5 chapters or so, but I hated the damn thing LONG. Why?

The hero pretty much sexually abused the girl using her grandmother's poor health as a blackmail. Agreed the girl's character is totally unrealistic, but still. Abuse is abuse.
Many manga, novels, movies and media in general for that matter truly believe that if a girl gets harassed/raped/abused, it is a loss of their shame and dignity and need to react aptly.
Perhaps it's a little shallow of me to say that every single manga/ movie/ novel is like that. And I admit, there are quite some that make absolute sense and give off the right image (like Skip Beat, Horimiya, etc).
But at the same time, like most things of today, the bad ones outweighs the good.
"Beauty is softness. You're cute when you're shy"
The second thing I blame, is how household and society low key try to make women docile.
Ok guys, let's have a show of hands on this one.
"Hey let your brother/father lift that, why do you bother?"
"I know I told you to be strong but do you have to be so headstrong?"
"You're going to pick a fight? In that skirt?

Again, a lot of you may not agree that this has any relation to what I was saying until now, but that's the beginning isn't it?
"It's too late to go out now."
"You're going alone?"
By showing we're scared, what are we achieving excepts giving *insert swear word of choice*s satisfaction?
Seeing it from the parents' perspective, I completely get it. No one wants something hurtful to happen to their child. Especially not when it can be avoided. Right?
Yeah, yeah, I get it. It's a lot of crap, but what's the solution?
What we need to change the situation is simple. We need to get everyone living to suddenly decide that people need to be equal and that harassment is not the right way to go about it.
Yeah…. THAT'S going to happen REAL soon.
Let me share an incident. A couple of years ago, there was this really violent rape that happened in my country. This girl was in the bus and a group of guys did some lewd things, she spoke back and yelled and stuff. Long story short, they raped her, cut her up, literally tore out her organs and did a lot of crazy things that made doctors who tried to treat her cry, let alone her parents.
The people involved were hanged after much longer than it was supposed to take, but get this. One guy involved was a minor and he was LEFT FREE.
Yes, you read that right. He is living out there somewhere right now as I type this.
Honestly, reading about something like that when I was thirteen was not a good experience.
And I swear, I'd give anything. And I mean ANYTHING, to get a chance to kill him. I want to feel his blood on my hands and FEEL his last breathe leave his throat as I kill him with my hands. Or so he'd think. I won't let him die that easy.
It's violent and gory, especially for a teenage girl to think of isn't it? But I mean every word. I'd do it without blinking an eye and walk out smiling.
But that incident and useless judiciary sentence wasn't the worst. We had a discussion about the same in school about it two years ago, all girls (I'm sure Jaune-ah remembers what I'm talking about) the famous girls in my school supported him.
Their point, and I quote here, was "He was abused as a child, we must show some mercy".
Look, him, I understand. He's a psycho. Agreed. But my classmates who supported him? My teachers who didn't protest?
I'm sorry, I don't understand. So if I had a mental disorder, you'd let me harass you will you? I don't think so.
"A mad dog on loose needs to be taken care of. You don't risk rabies and dead babies for the sake of animal sympathy."
I almost cried that day. It was simple what I said wasn't it? Some people need to be put away. You don't want to kill him? Fine. Put him in prison at least! Don't let him out, no repercussions.
What isn't there to understand?
My conclusion is simple and tragic. Humans are violent, cruel, terrible creatures. We need strata, society and stupidity. We had and will always have some of us getting suppressed, harassed, tortured, ignored. Look at history if you have any doubt. We will always have a oppressed section; this phase is of women, there WILL be a next without fail.
There's nothing we can do. It's our nature after all.
Sometime soon, someone will realise.
And maybe, if I must have hope, someone will react alongside me. Maybe next time we have that discussion, people will at least admit the wrong happened.
Until then, though, #MeToo